Christopher L. Michelsen
Managing Director - Investments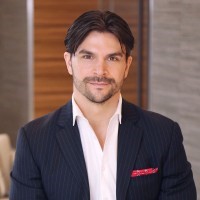 I recently transitioned my financial advisory practice to B. Riley Wealth Management, Inc., and I am very happy to share that Jennifer Columbia has joined me in this exciting move. I chose B. Riley for many reasons, most importantly because the firm shares my deep commitment to always putting the client first. Supported by the extensive resources of B. Riley, I will be able to provide my clients with highly individualized solutions that meet their goals for life, retirement and legacy planning.
I am excited to have access to the deep expertise and diverse resources available through the B. Riley Financial (NASDAQ: RILY) network of companies to address my clients' needs. I look forward to introducing the full suite of wealth management services and banking solutions that B. Riley offers to individuals, families, and businesses.
You can learn more about B. Riley and my practice by visiting the About Us section of this website.